All students in grades 7-12 interested in becoming a 2021-2022 Central McLean football cheerleader should contact Coach Cailey Ferber by Monday, June 21st to sign up. There will be a short parents meeting on Thursday, June 24th. Email: Cailey.A.Ferber@gmail to sign up or if you have any questions.


Notice of Annual School Election Underwood Public School District # 8 Election Day will be Tuesday, June 8, 2021 from 11:00 AM to 7:00 PM at the Underwood Public School Commons Area, 123 Summit Street, Underwood ND, 58576 for the purpose of electing One Member to the Underwood School Board as follows: One Director for the "Rural" Position Angela Riehl Business Manager

Just because it's summer doesn't mean The Underwood Way goes away. Tomorrow is the first Wednesday in June making it Way Wednesday. Let's see those Underwood Way t-shirts and some Best U behavior: Responsible, Respectful, and Ready.

Congratulations to Girls 4 x 400 relay, State Champions!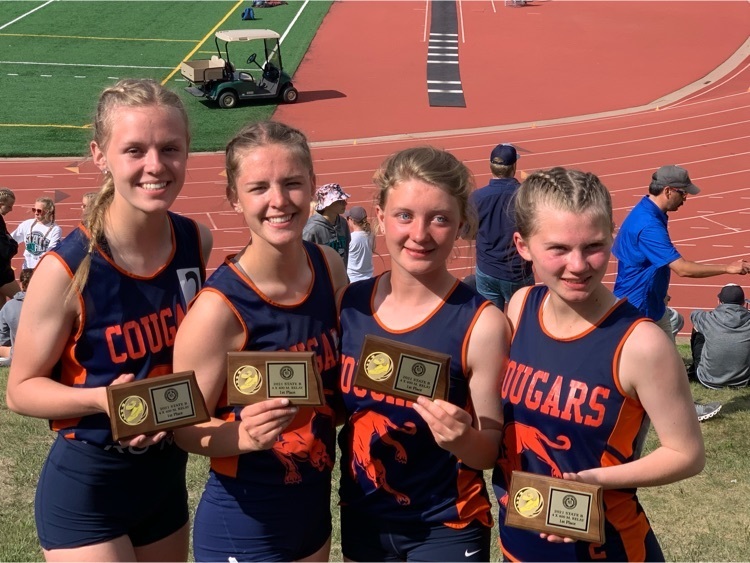 2021 State Track Participants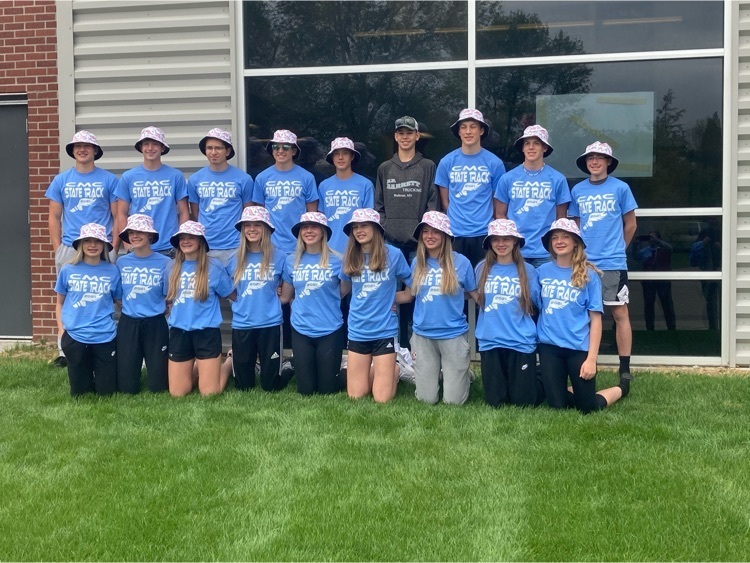 Send off for the state track athletes will be today at 1pm downtown Lincoln Ave. Let's give the kids a cheer/honk as they are escorted out of town. Best of luck Cougars!

Congratulations to our very own Cougar duo Sophie and Daisy Sparrow - both named to the Class B All Region Girls Softball team! Way to go girls! Hard work and dedication to your craft pays off! We are proud of you both!

As the Girls Softball 2021 season comes to an end, we would like to congratulate Sophie and Daisy Sparrow for being named to the All Sub Region Tournament team. The Cougars finished with an amazing 14 wins and 4 losses. Not too shabby!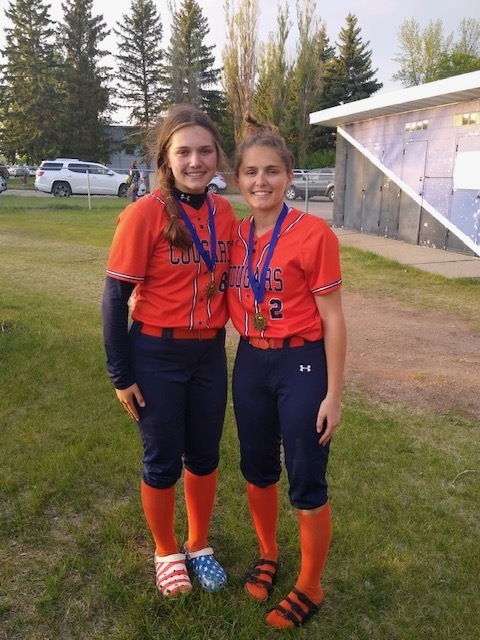 Wowzer - we had 3 runners acquire 200 miles for Comet Run Club, just before school ended. Please congratulate Carter, Brock and Hayden! Thank you Grimsley's for your sponsorship!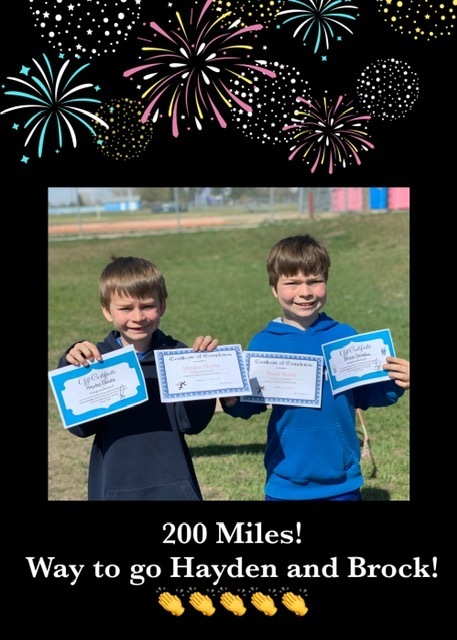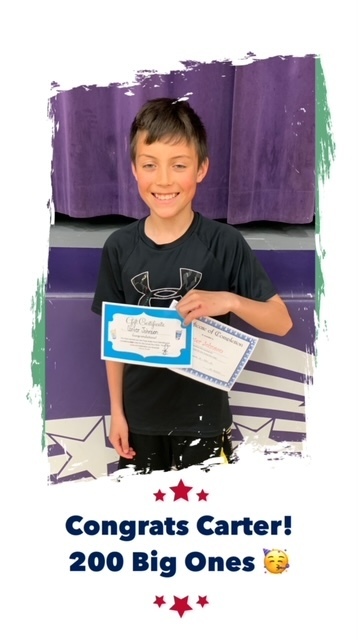 Please congratulate Callen and Macy as they earned 100 Mile Run Club T-shirts! Thank you Comet Club for your sponsorship!!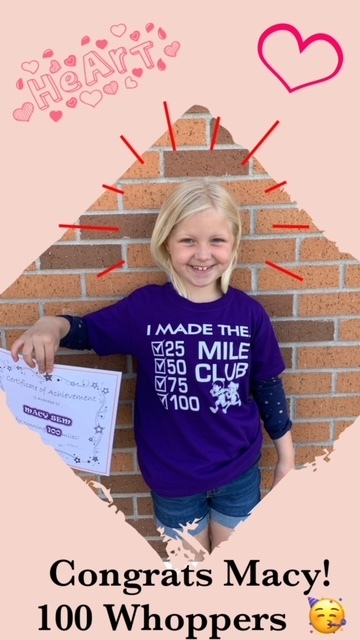 Last day for the seniors! Great job!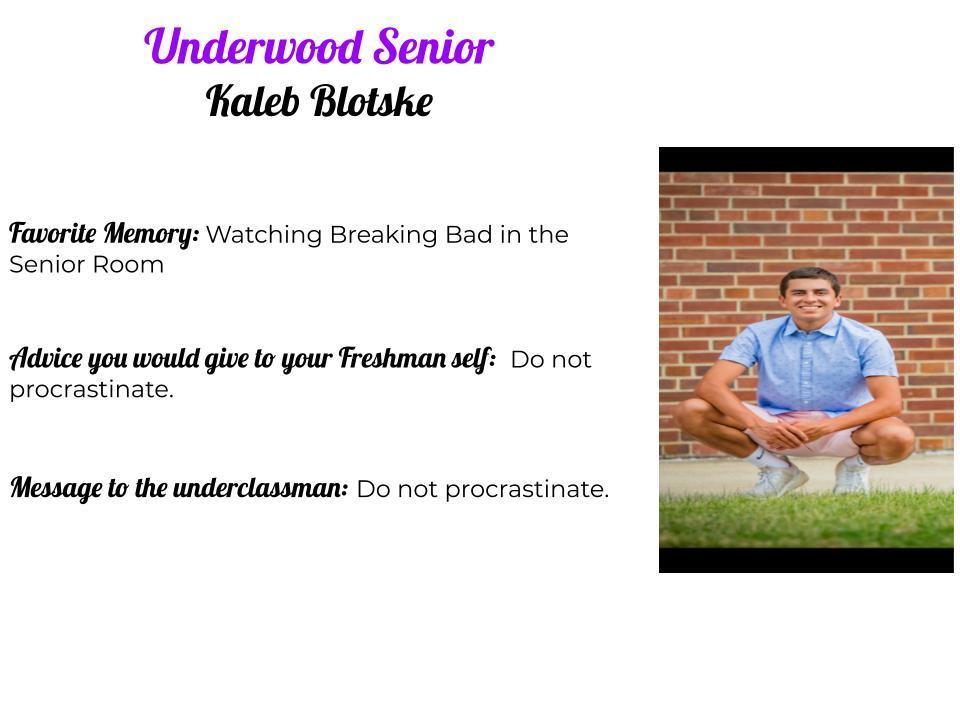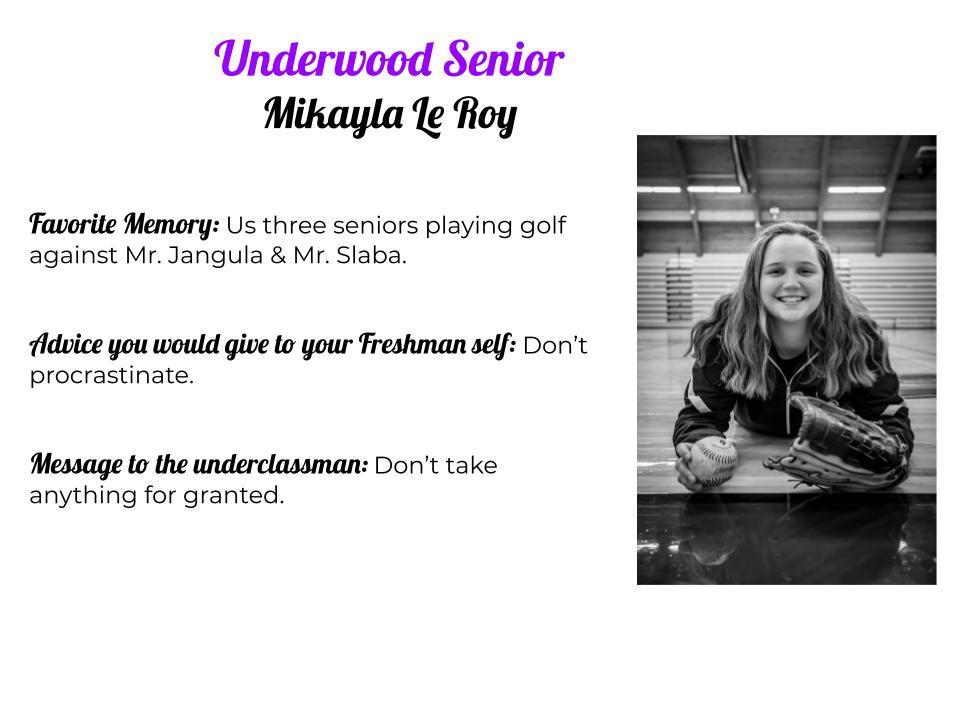 Underwood School is seeking applicants for a FT Custodian, which includes $7,750 towards health insurance. We are also looking for anyone interested in working M-Thursday, 10 hours a day as a custodian to help during the summer to assist in cleaning and preparation for this upcoming school year. If interested, please contact Brandt Dick at Underwood School.

Good afternoon, With only a couple of days of school left, I wanted to make people aware of a summer training opportunity available to any that would be interested. This program was created to provide a free of charge opportunity for individuals to receive hands-on classroom and bus inspection with some driving experience. Positions available are extremely flexible. They include: individuals interested in driving to and from our communities for practices, games, field trips and bus route drivers. Pay is extremely competitive at $18.00 per hour from the time you leave Underwood to the time when you get back to Underwood. For example, you will receive $18 per hour to drive to and from the event along with an additional $18 per hour to attend and enjoy the contest. (A contest at Flasher = $54.00 for driving + an additional $54.00 ($108.00) to watch a JV/Varsity basketball game. The Central McLean Co-op is offering a North Dakota Safety Council 4-hour permit training class and a 4-hour hands on training with the buses. The class will be held on Monday, June 21st from 8:00 am - 5:00 pm at the Underwood School. A stipend will be provided to all individuals who attend the class and receive their bus driving endorsement on their license. Our communities are struggling to find enough individuals to drive to all of our practices and events. Due to a lack of drivers, there have been students who have not had transportation to attend practices. We urge individuals to take advantage of this amazing opportunity to get paid to watch our students compete. Please consider being a bus driver to allow our students to continue to compete in the activities they love. To sign up, please contact Brandt Dick at the Underwood School.

Underwood Elementary Awards: The Underwood Elementary School year end awards program will be held in the school gym at 9AM on Thursday, May 20. Everyone is welcome. Please come help us honor the accomplishments of our amazing students and staff.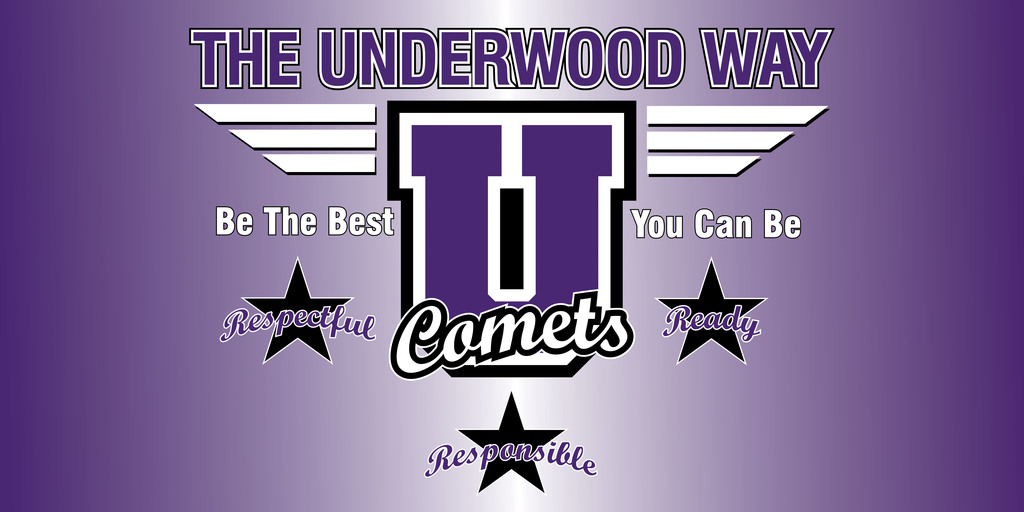 Cougar Varsity Girls Softball will begin their Sub Region Tourney in Wilton - dates, times below. Opener against Harvey - Tuesday at 4 PM. Come cheer them on! 🎉🥳 Both JV and Varsity completed their regular season play this past Saturday winning both games against Washburn. JV record was 10 wins and 5 losses! Varsity was 13 wins, losing only 2 games! Super job!!!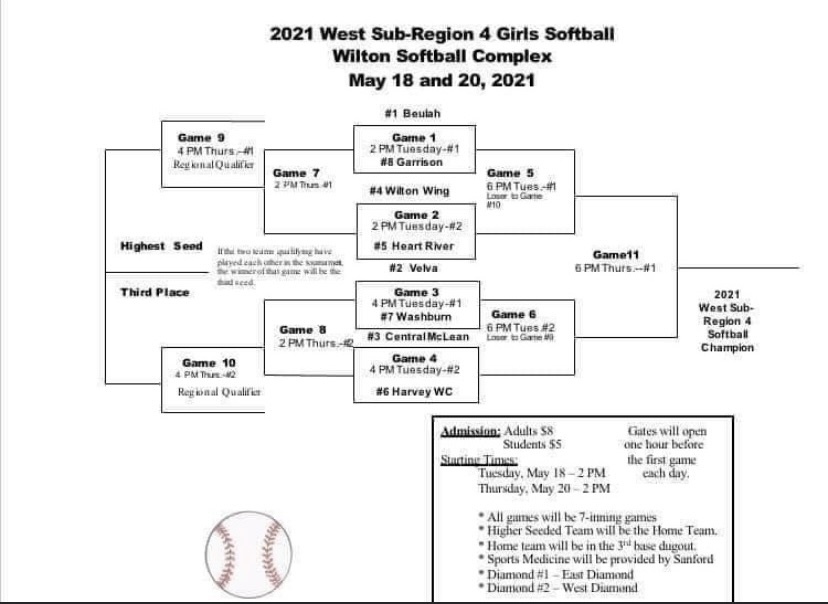 Congrats to Ms Sophie Sparrow, our Senior Cougar Softballer. She was named to the Scheels ND All Star West Softball team. What an honor! Both teams are comprised of Seniors, both Class A and B! Dates, times, rosters, bio's, locations - all info can be found at:
https://www.ndsballstars.com/news_article/show/1163523
Sophie has also signed to play at Minot State U next season. Lots of softball ahead of her as she moves to the collegiate scene! Congrats Sophie - Best of Luck!!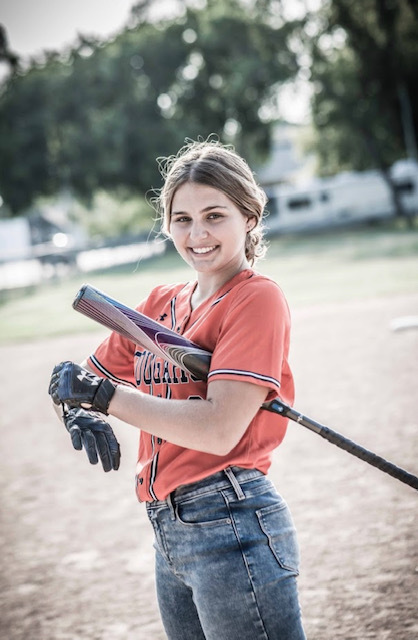 Senior Spotlight: Gunner Jacobs

🥎 Girls softball plays Velva tomorrow (Thursday) at Brekken field in TL at 4:30! Come support your Cougars! Our last regular season game will be Saturday at 11:00 against Washburn - also in TL!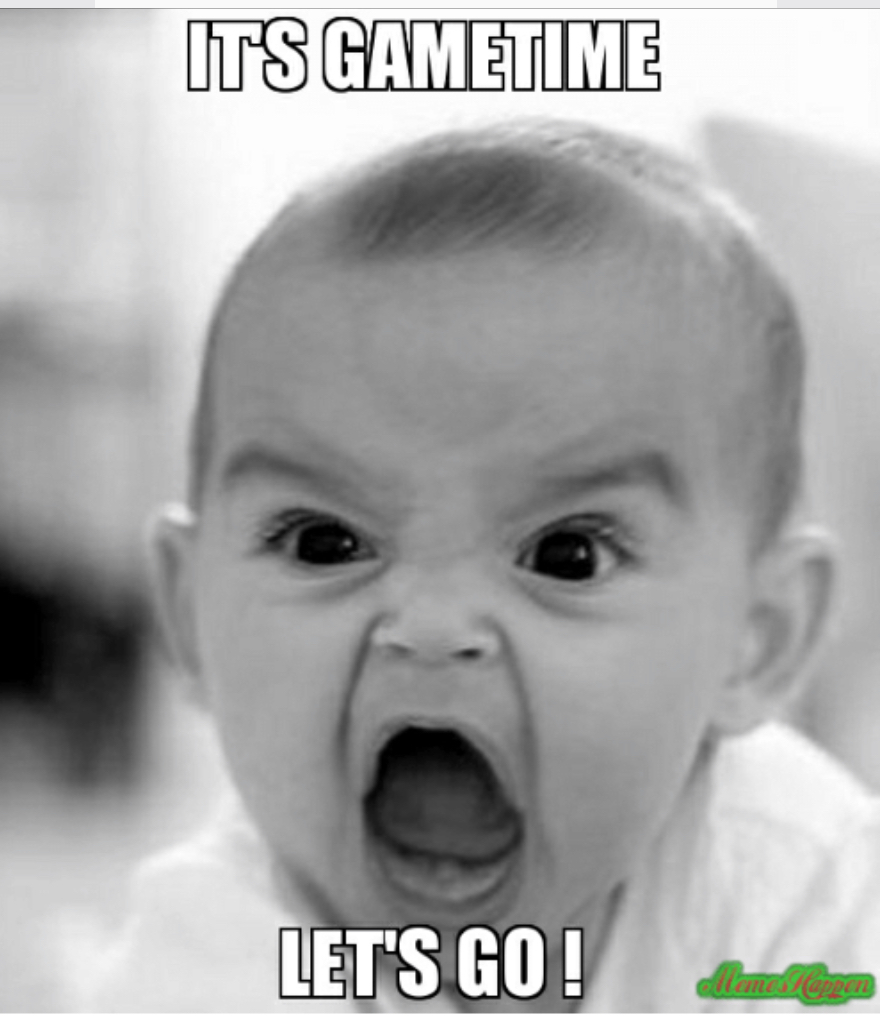 There is still time to order your 2020-2021 Underwood School Yearbook! Paper order forms are due this Friday, May 14th. Online orders are due May 31st. See the following link for more information:
https://5il.co/sizx
. Thank you for your support of the yearbook!