Parent Teacher Conferences are Oct. 25 from 1:30-7:30. Sign up here:
https://ptcfast.com/schools/Underwood_Public_School
4-6th grade parents: schedule with your child's main teacher. K-6 sign up for a conference with science, music, PE and other support teachers as needed.

These students got a head start on their week with Reading Club this morning!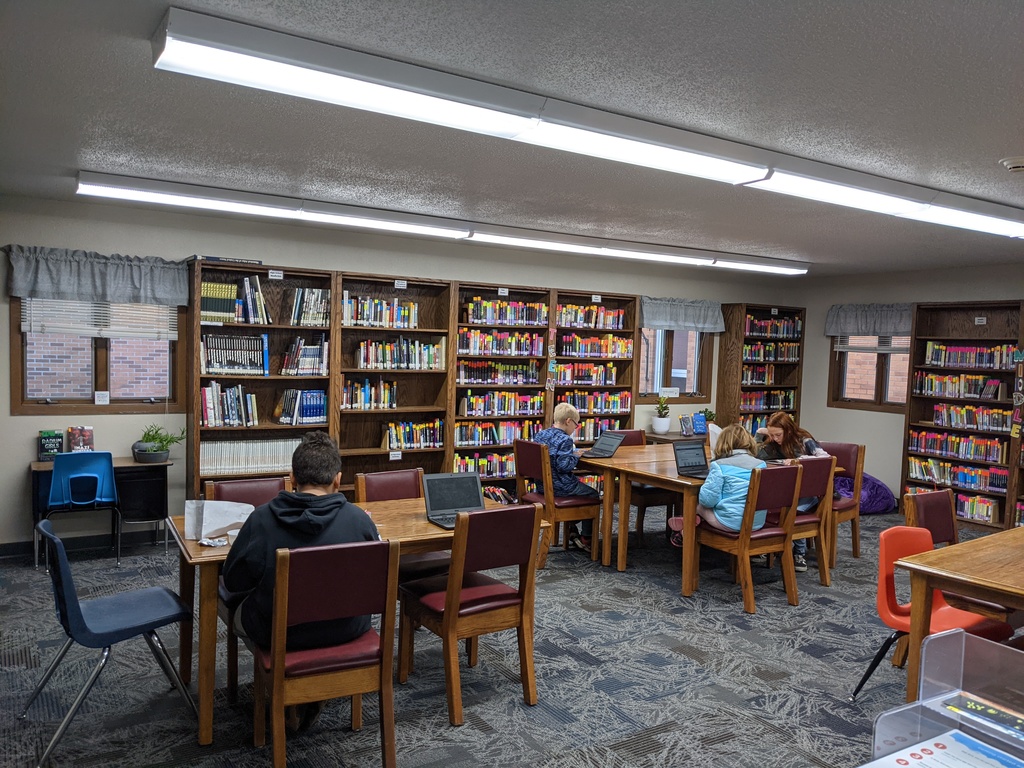 A few words of wisdom this morning filling the halls! What a great way to start the day!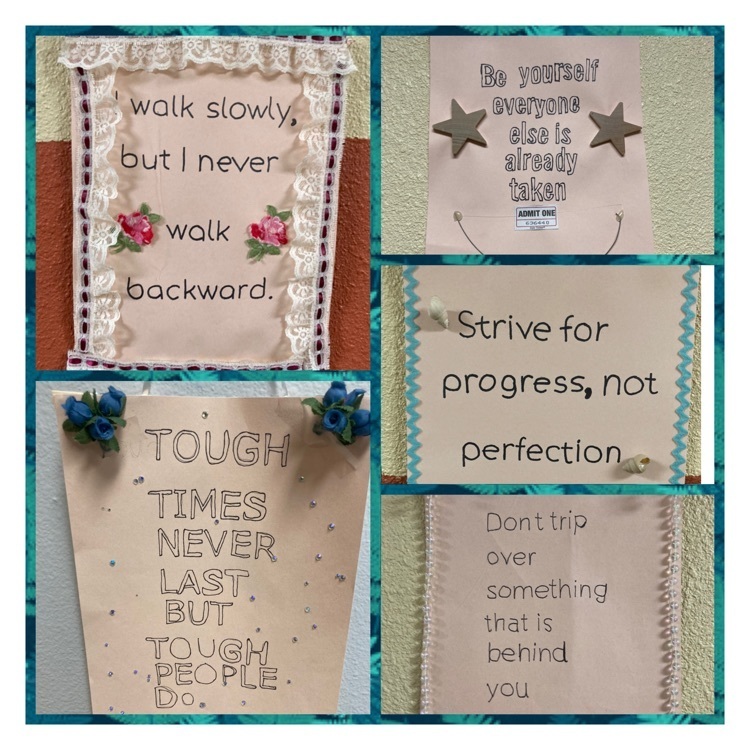 Congratulations to the Underwood students who participated in the Surround the State in Song festival. They performed at one seven locations with kids from all over the state to literally surround the state in singing today!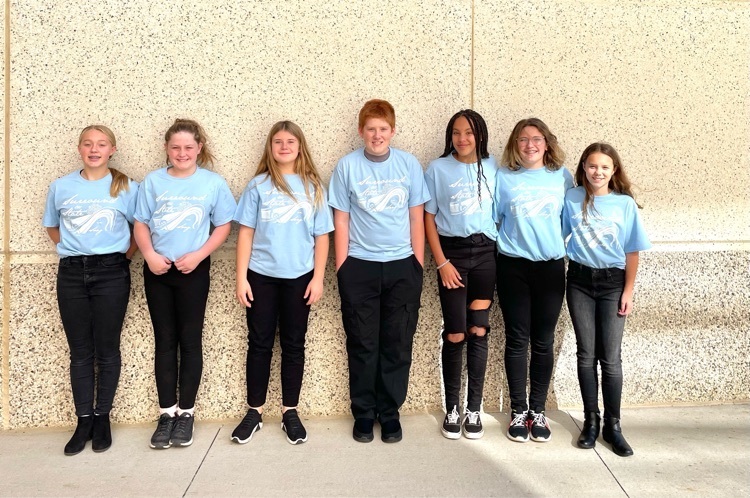 Underwood Rocks because we have a pool and swimming lessons, teachers who care, and we can have fun! Congrats to Owen, Marley, and Shailynn, this week's elementary rock 🪨 finders.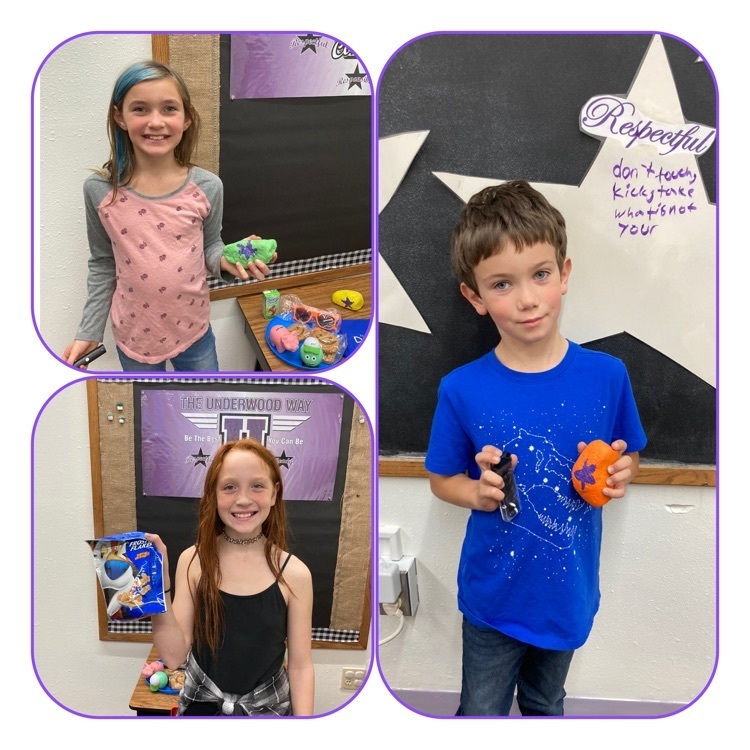 Comet Call Outs this week go to the following: the 8th graders, Dannie, Bailey, Lexi, Ari, Leah, Anna, and Breken. They were all Responsible, Respectful, and Ready!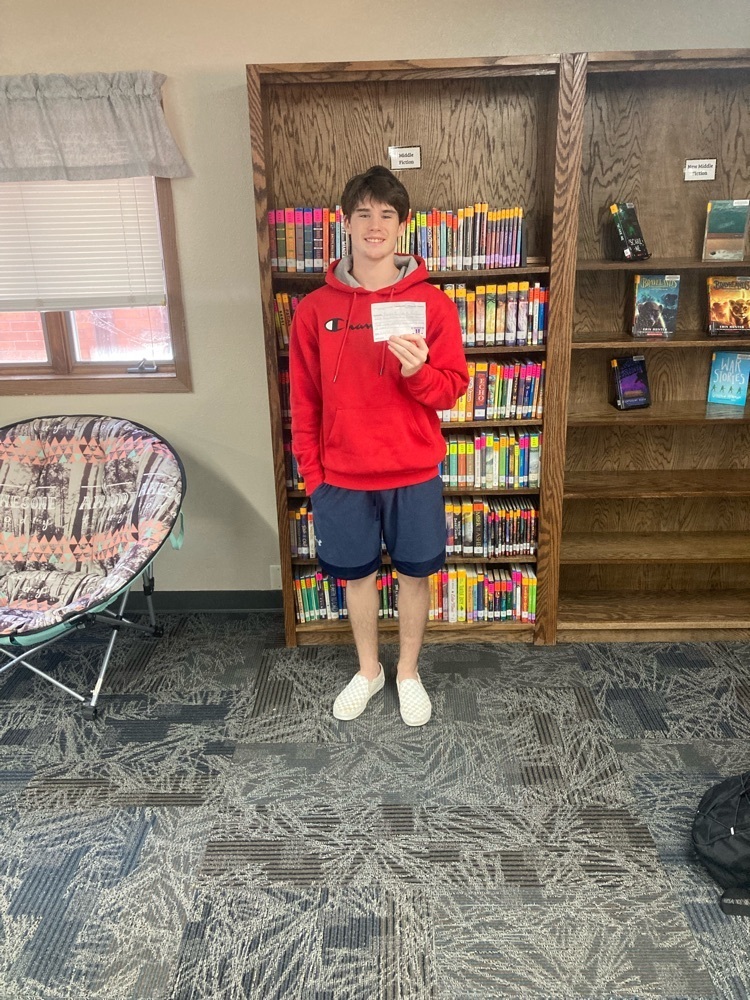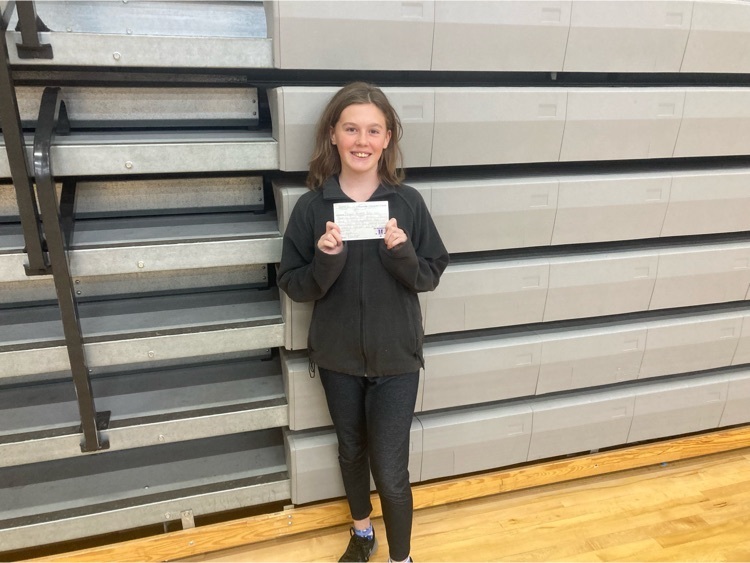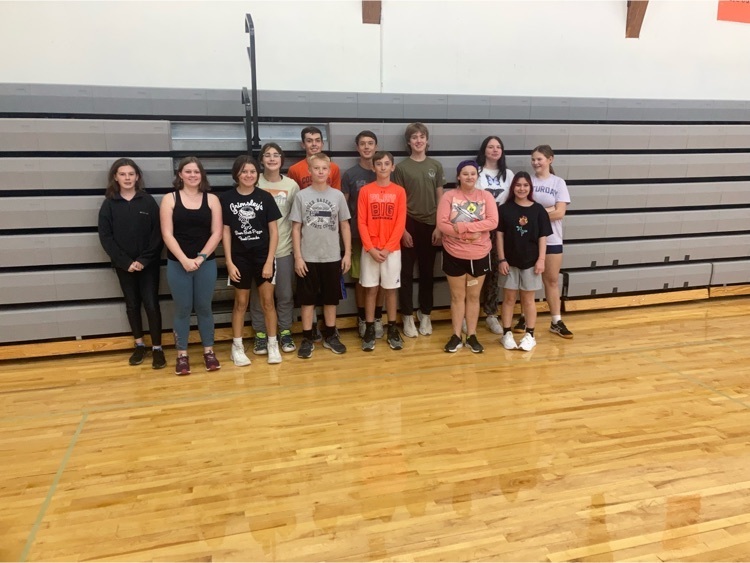 Sally and Chris were the rock finders this week. Underwood rocks because: Chris "our attitude and effort" Sally-"go Cougars"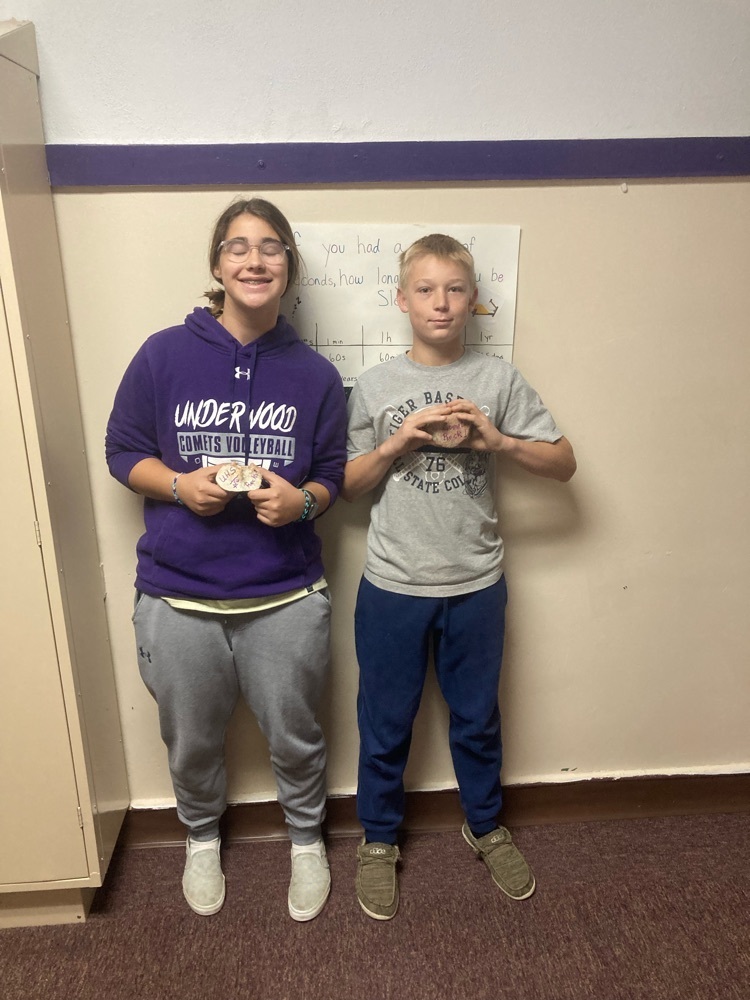 What a busy Friday! Thanks for the invite 4th grade I enjoyed your drum performance!

Freshman took part in a distracted driving presentation today and also got to drive the SIDNE car.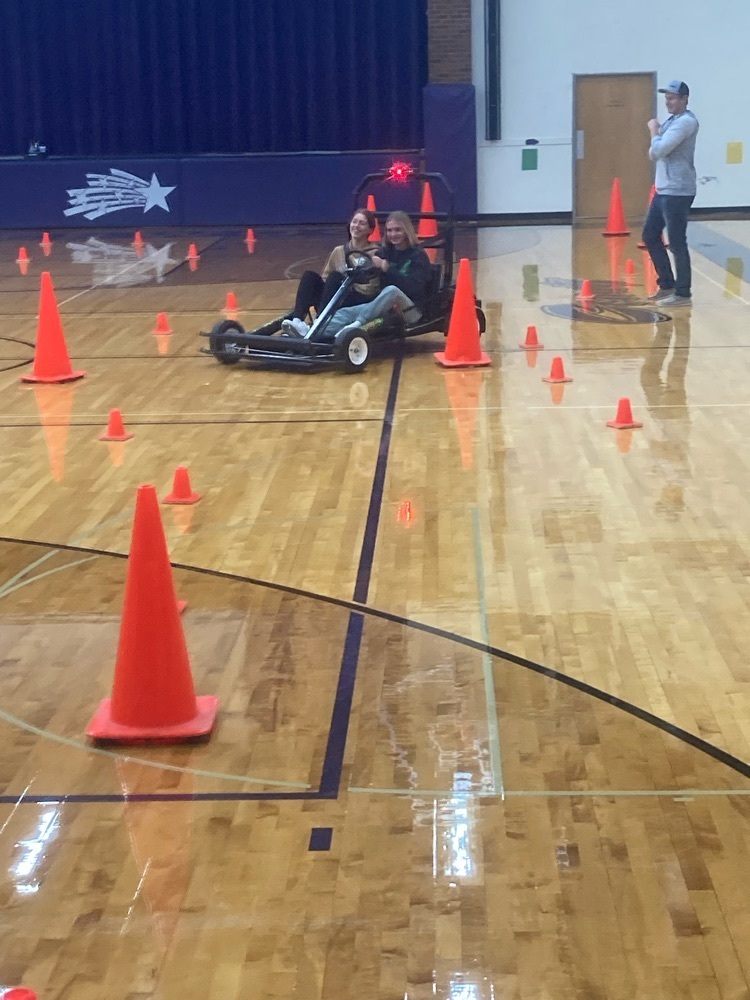 Senior buddy pumpkin decorating!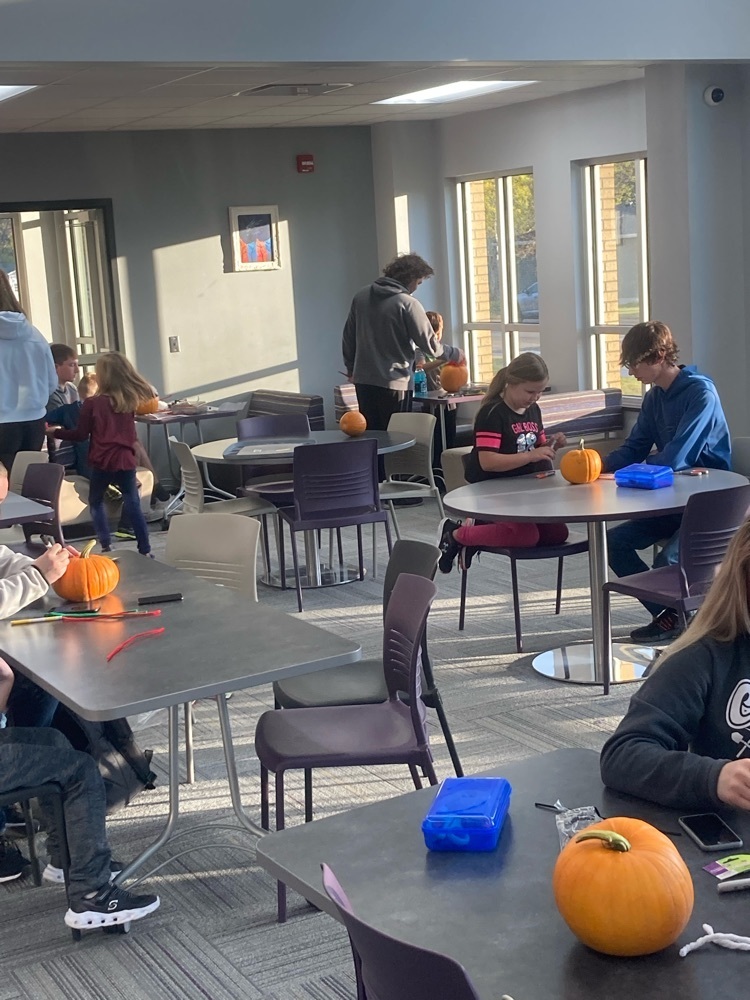 Reading Club has 15 students this morning! Rylan & Korver both got 100% percent on their AR quizzes - great job! Thanks for reading, everyone!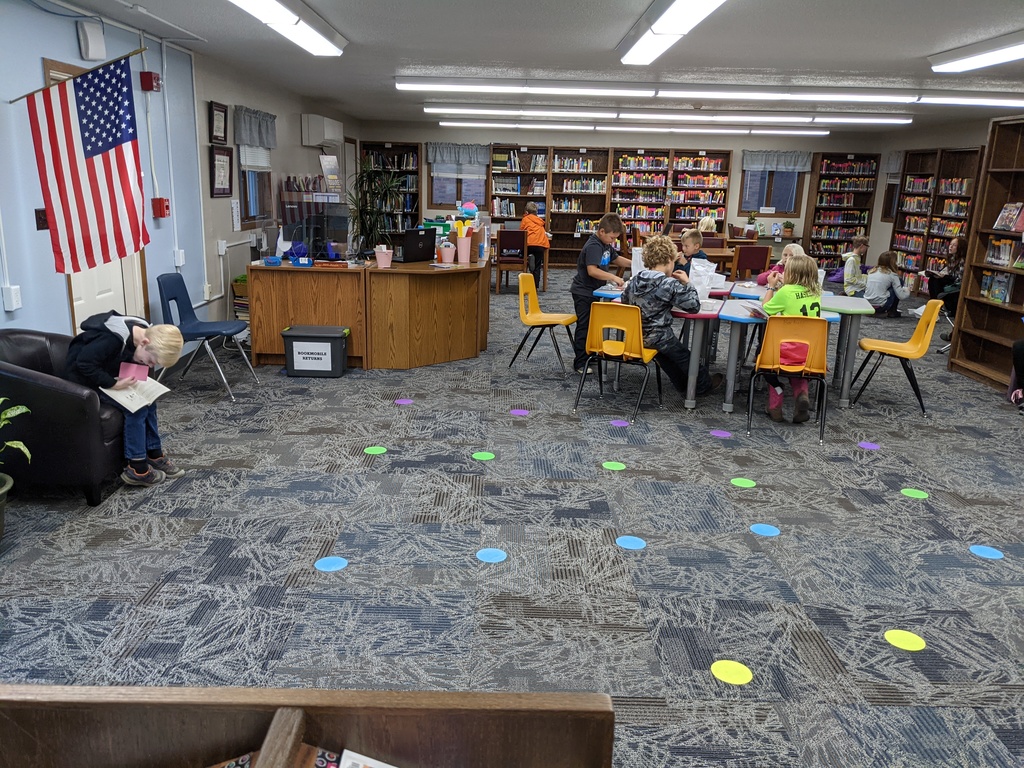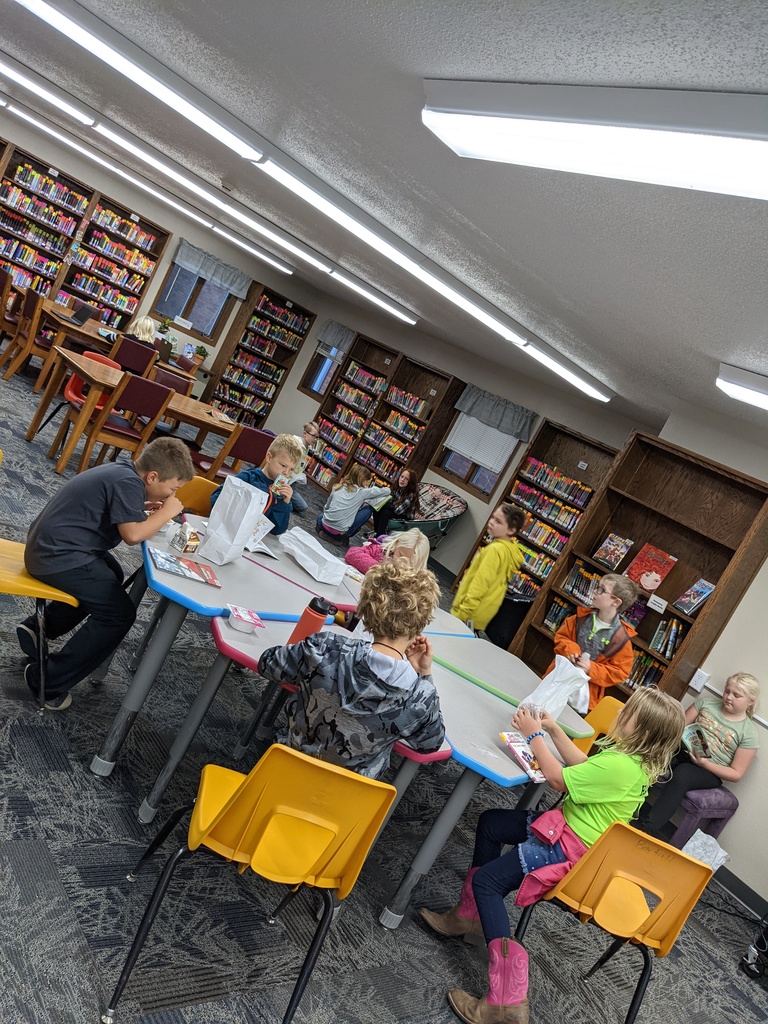 Cougar volleyball parents night! Great job seniors!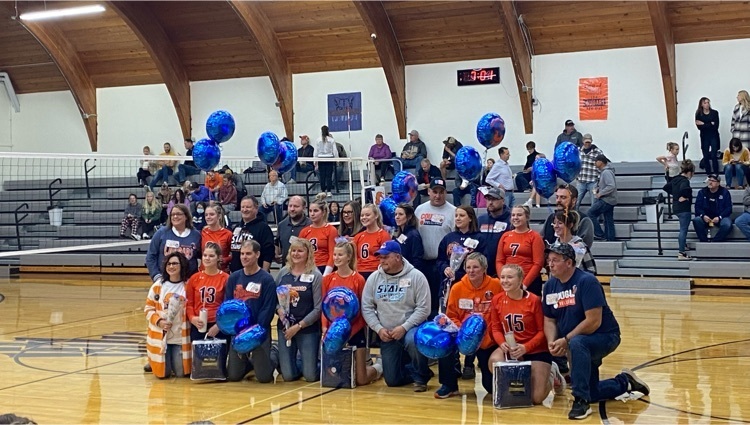 Congratulations to the following students for being selected for the Northwest Festival of Music Honor Band and Choir: Sydnie Diffely- Symphonic Band Levi Repnow- Nova Choir Way to go!!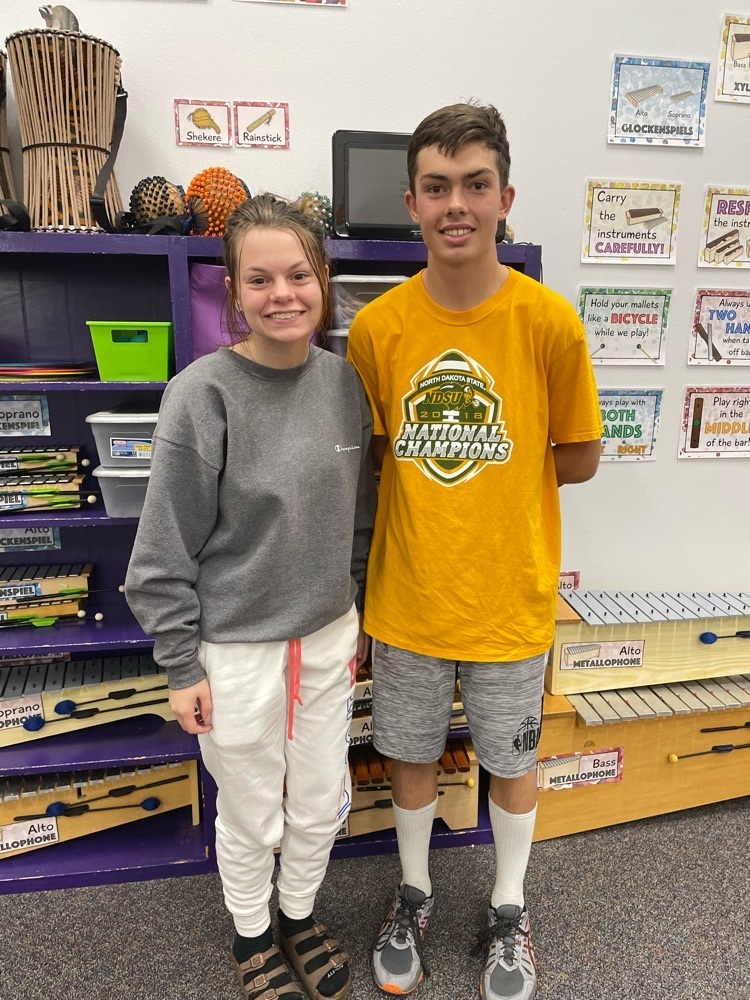 This week's AR Program achievers are: Wes (2nd), Cooper (3rd), Kruze (4th), Brock (5th), and Stella (6th)! Keep up the good work!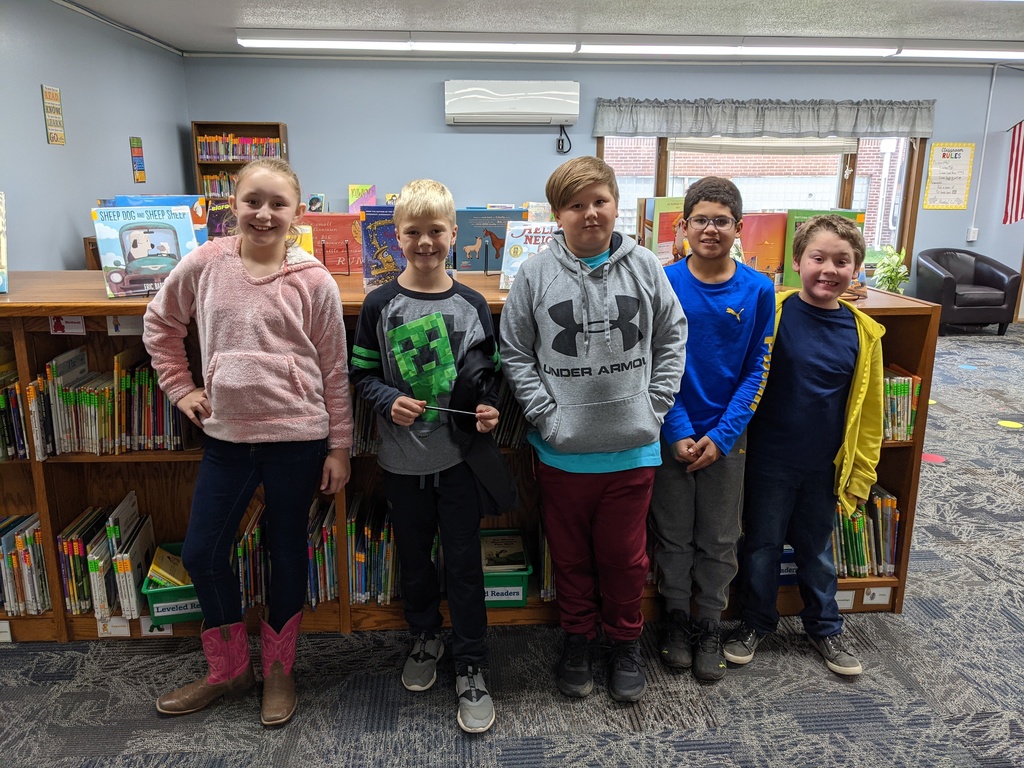 Seniors helping their buddies take an AR test and designing their pumpkins!!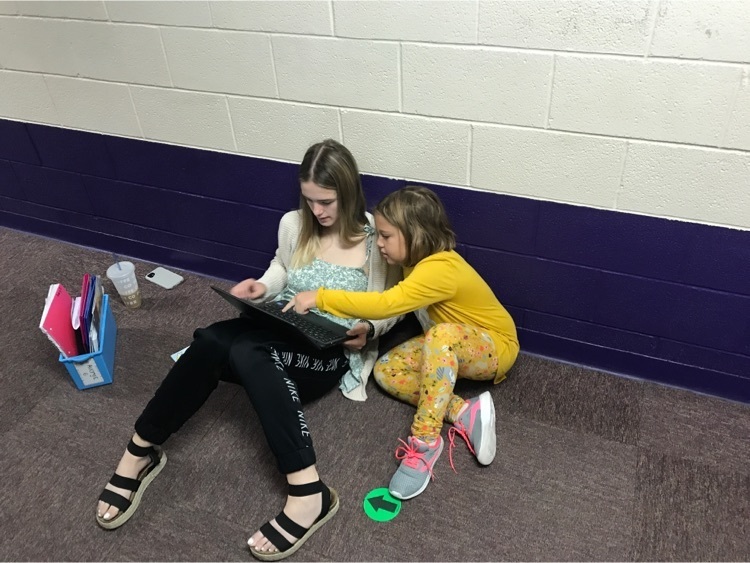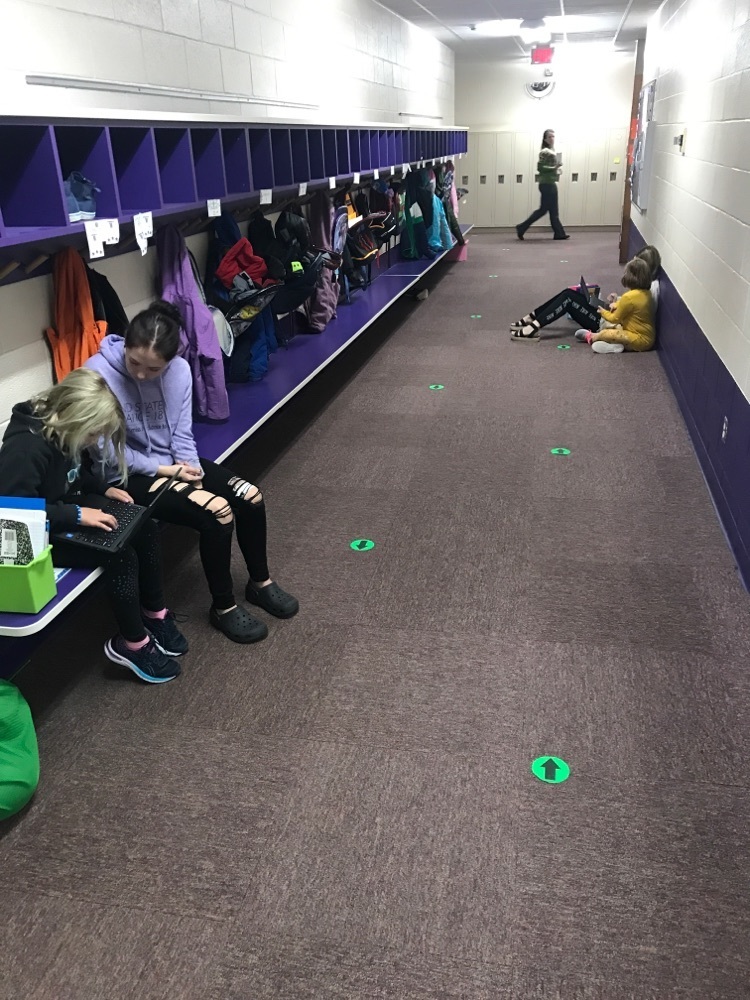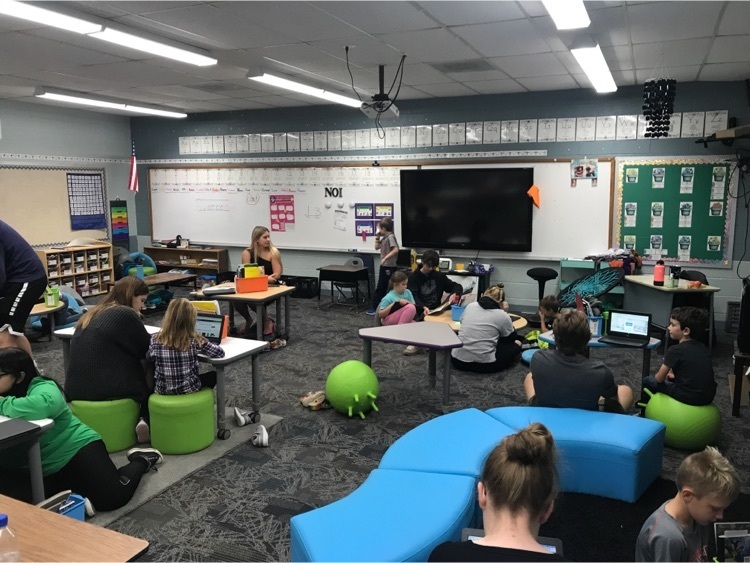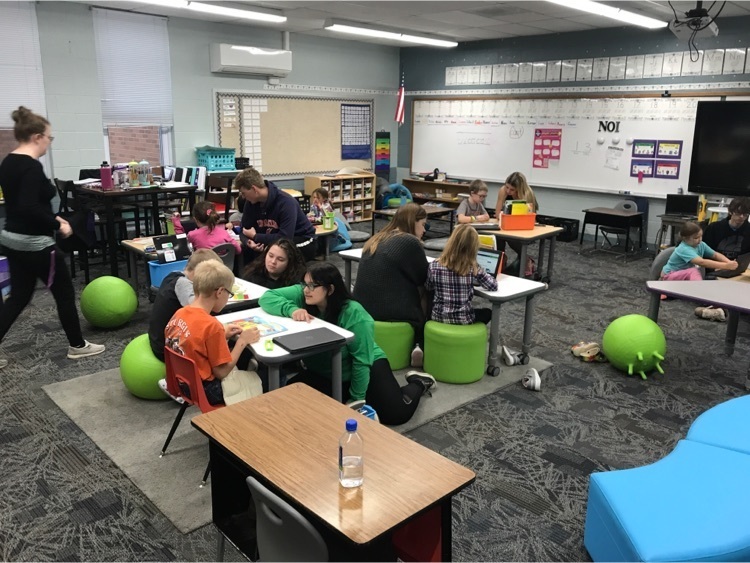 JH VB Change of Venue and Time, the JH VB team will be traveling TO Shiloh on October 14th to play 2 games, beginning at 4:00 pm. Thank you for your understanding.

Last weeks students that earned Comet Run Club Certificates! Congratulations - You all are AWESOME!!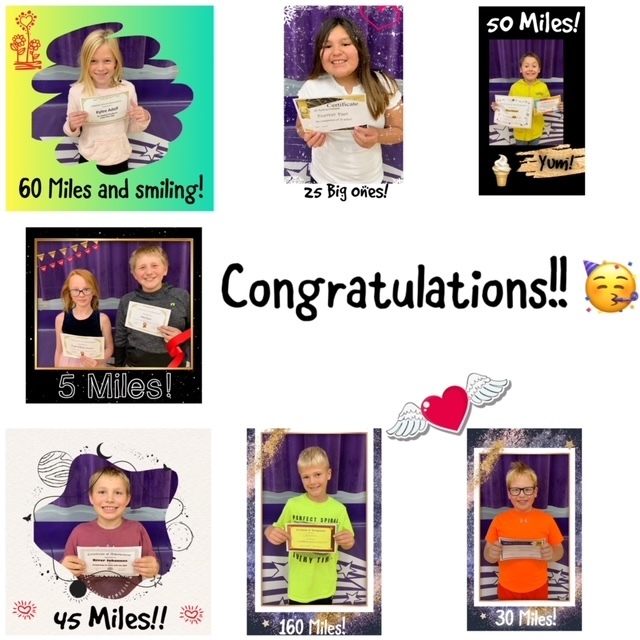 The McLean-Mercer Bookmobile visited school today! Many of the first grade students enjoyed finding a new book to check out! The next Bookmobile visit will be November 9th.

Congratulations 7th grade girls VB on their 1st place finish this weekend! Way to go girls!