All students in grades 7-12 interested in becoming a 2021-2022 Central McLean football cheerleader should contact Coach Cailey Ferber by Monday, June 21st to sign up. There will be a short parents meeting on Thursday, June 24th. Email: Cailey.A.Ferber@gmail to sign up or if you have any questions.


Congratulations to Girls 4 x 400 relay, State Champions!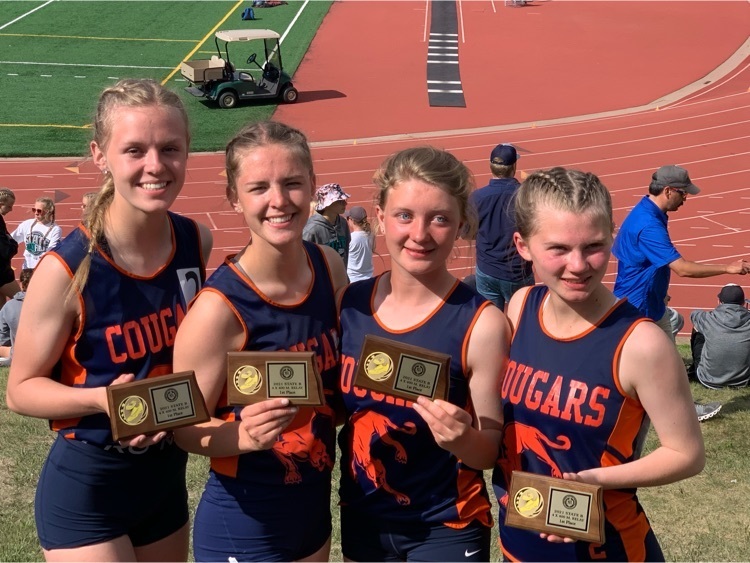 Congratulations to A J Ketterling, and Gunner Jacobs on being all-regional players and Gunner on being the Region 5 Senior Athlete of the year.

Final from Region 5, Standing Rock completes the District 9 sweep, with the 69-59. #NDPreps.

61-52, 2:15 to go, CMC trails Standing Rock. #NDPreps.

51-40, Standing Rock continues to lead, end of three. #NDPreps.

Halftime, Standing Rock with the 29-21 lead over CMC. Region 5 Quarter finals. #NDPreps.

End of quarter 1, Standing Rock with the 19-7 lead over Central McLean in Region 5. #NDPreps.

Congratulations to Julius Anderson, A. J. Kettering and Gunner Jacobs on the all-district game, Julius, Matthew Wahl, and Gunner who were on the all-tournament team. Congratulations to Gunner Jacobs who was the District 10 senior athlete of the year.

62-57, final, Garrison with the District 10 championship. CMC will play Standing Rock the last game of the evening 7:30 pm at St. Mary's High School in Bismarck next Monday, March 8. #NDPreps.

2:15 to go, Garrison continues to lead CMC, 53-47. #NDPreps

District 10, end of three, Garrison leads Central McLean, 46-43. #NDPreps.

Halftime, Garrison with the 32-30 lead over CMC, #NDPreps.

Final, 52-49, CMC will face Garrison in the District 10 championship on Monday at 7:00 pm. #NDPreps.

District 10, 49-49, 1:25 to go, CMC and WW, this one is going down to the wire. #NDPreps.

3:06 to go, CMC and Wilton-Wing all tied at 45. #NDPreps.

End of three, District 10 semi, 3) Wilton-Wing leads 2) CMC 38-36. #NDPreps.